Click On The Link Below To Enter Part 3.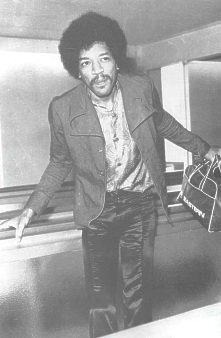 Heathrow Airport, England August 27, 1970

RETURN TO PART 1
RETURN TO PART 2
Jimi Plays Cleveland, Ohio 1968
Promoter Chuck Dunaway Remembers The Concert
Jimi Plays Denver, Colorado 1969
From Univibes Magazine
JIMI HENDRIX PHOTO LINKS
THE HENDRIX COLLECTION PART 3 11 More Photo Pages For You To Enjoy!
Jimpress Magazine A U.K. Hendrix Fanzine
Stockholm, Sweden 1967 Photos 26 Black & White Photos To View
Allan Tannenbaum Photography 8 Color Photos From Winterland 1968
AstroRock Photos 3 Photos From The Fillmore East 1969
Jimi In Italy 1968
Italian Website With Photos From Jimi's Concerts In Milan, Rome, And Bologna 1968
Robert Knight Gallery
10 Various Photos.
The Kramer Archives
Photos From Eddie Kramer's Personal Collection.
Thom Lukas Account
The Night I Met Jimi Hendrix.